San Diego Arthroscopy and Sports Medicine Fellowship is an ACGME accredited, evidence-based clinical and research fellowship program that started in 1992.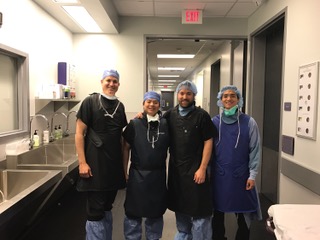 We offer a one-year training program in orthopaedic sports surgery.
The curriculum is designed to instruct fellows on the advanced care of patients with sports-related disorders including but not limited to arthroscopic and arthroscopically-assisted shoulder, knee, ankle, hip and elbow procedures.
We accept up to 4 fellows each year. (ACGME accredited for five fellows.  The 5th position for active-duty military)
The program offers fellows advanced instruction in surgery of the shoulder and knee—two areas that are core to the fellows' experience. They are also exposed to hip, elbow and ankle. Fellows in this program are exposed to the full spectrum of cutting-edge techniques in the diagnosis and management of injuries of the shoulder and knee.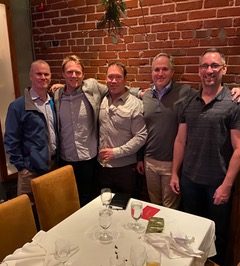 The knee curriculum includes techniques for repair and reconstruction of articular cartilage defects, meniscus, cruciate ligaments, patelllo-femoral disorders and tendon injuries.
The shoulder curriculum strives to achieve a well-balanced approach utilizing both open and arthroscopic techniques for the repair and reconstruction of soft tissue injuries and fractures of the shoulder girdle. There is extensive exposure to shoulder arthroplasty which include both total and reverse reconstructions.
The fellowship derives its strength and direction from scholarly collaboration between faculty and fellows. As a fellow, you will have regular access to all faculty. This allows for a more representative, diverse experience as well as the ability to participate in the full course of patient care from initial assessment to treatment plan, surgery, rehabilitation, and return to sport.
The progression of autonomy in clinical and operative care for each fellow is determined jointly by faculty and the fellow as the year progresses, with advancement as deemed appropriate based on each fellow's capabilities.
The highest standards of ethical and professional conduct are expected of everyone involved in this fellowship. Fellows are required to take the Pre and Post Sports Medicine Fellowship Exam.
Current Fellows
2023 – 2024 Fellows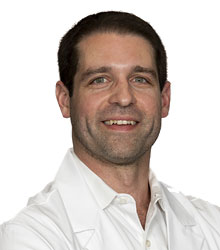 Medical School:
Tulane University of Medicine, LA
Residency:
The Warren Alpert medical School of Brown University, RI
Fellowship:
The Warren Alpert medical School of Brown University, RI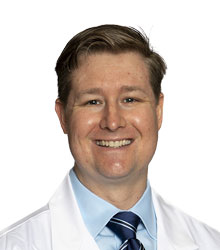 Medical School:
A.T. Still University, MO
Residency:
Garden City Hospital, MI
Fellowship:
UPMC Hamot, PA